Access

The main road that runs in the middle of Nasu area is called "Nasu Kaido (Nasu route)". Starting from Kuroiso, using the Mt. Chausudake as your guide, you can drive all the way up north to the Nasu Onsen area through the "Nasu Kaido" with Pine tree lining up all the way through the route. Hotel Blancvert Nasu is located in the entrance area of Yumoto.
By car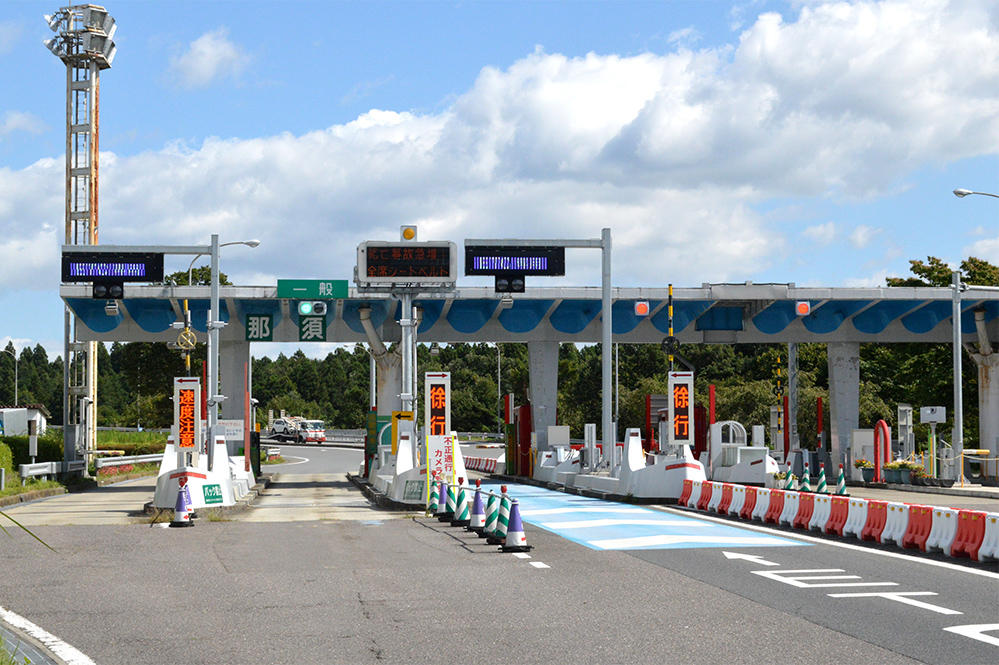 Please set the destination of the GPS navigation system with our address. (We do not recommend setting it up with our phone number as some older version might not be able to guide you to our hotel.)
Address:325-0301 206-194 Yumoto, Nasu-Cho, Nasu-Gun, Tochigi
Please get off at "Nasu IC" when using the Tohoku Expressway. Then drive along the "Nasu Kaido" for about 12km (35mins) towards the Nasu Yumoto Onsen area. (Please turn right at the corner of Hostel Sanraku, then follow the signage and we are located at the end of the road on the left.) ※For days with expected high traffic at Nasu IC, please get off at the Smart Interchange at "Nasu Koen SA" or "Kuroiso-Itamuro Interchange".
積雪時の迂回路のご案内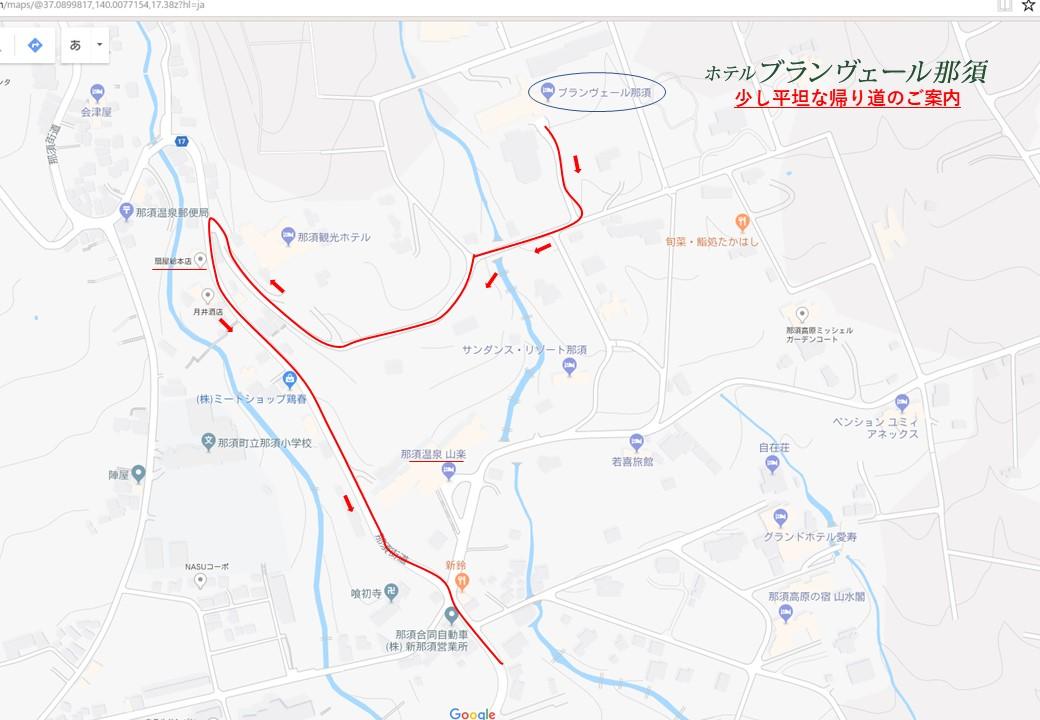 積雪時に当ホテルにお越しの際は、那須街道から入る割と平坦な道があります。
通常は「旅館山楽」で右折しますが、もう少し那須街道を上ると左手に和菓子の「扇屋本店」があり、右手に那須観光ホテルの看板があるので、ここで右折してください。
鋭角の入り口ですが、割と平坦な道です。
小さな案内表示に従って少し先の分岐を右にとると左手が当ホテルです。
道は平坦でも冬タイヤは必要、事前に準備をお願いします。
地図を拡大してご確認下さい!
【迂回路の動画もご覧ください】
下記YouTubeに一軒茶屋交差点からの迂回路のご案内を、ドライブレコーダーの画像でご紹介しています。雪道のイメージをとらえて、ルートを事前にご確認いただくと、初めての道でも余裕を持って走ることができます。事前のシュミレーションとしてぜひご覧ください。
Click!【https://youtu.be/XfUXLvWyEJ0】
By Shinkansen (Bullet Train)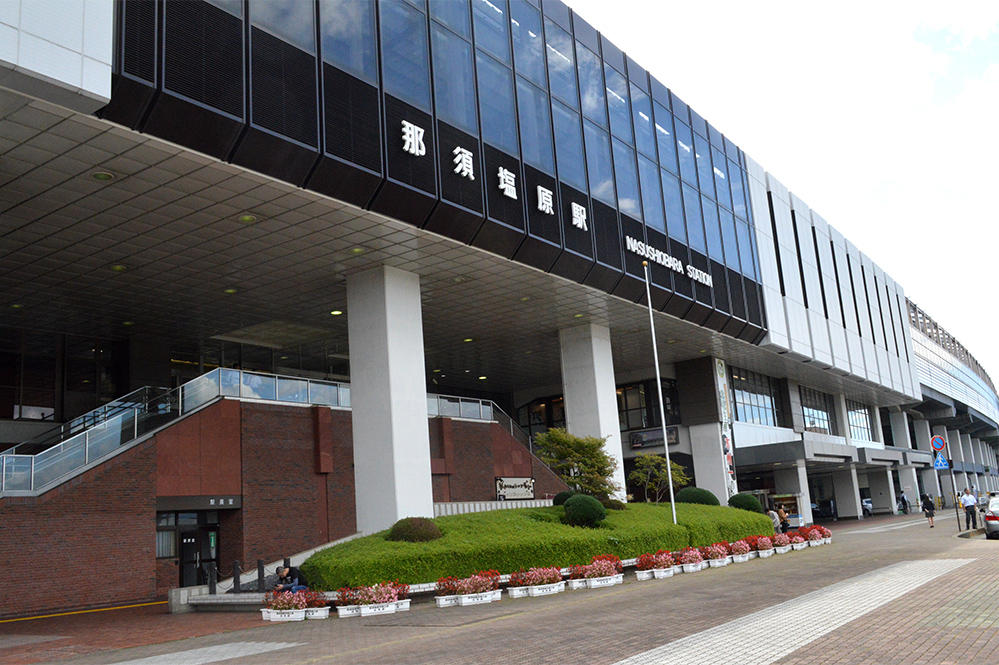 Please get off at "Nasushiohara" station of the Tohoku Shinkansen. Then take a local bus (approximately 1 hour) to the bus stop "Shin-Nasu" at Nasu Yumoto area and walk through Hostel Sanraku and follow the signage and turn left and go up hill. Our entrance is located at the right of the end of the road. ※Pickup service is available from Nasushiohara Station at 1430 or 1630 upon reservation. ※For local trains, please get off at "JR Kuroiso Station". Pickup service is NOT available at this station, please use the local bus.
By bicycle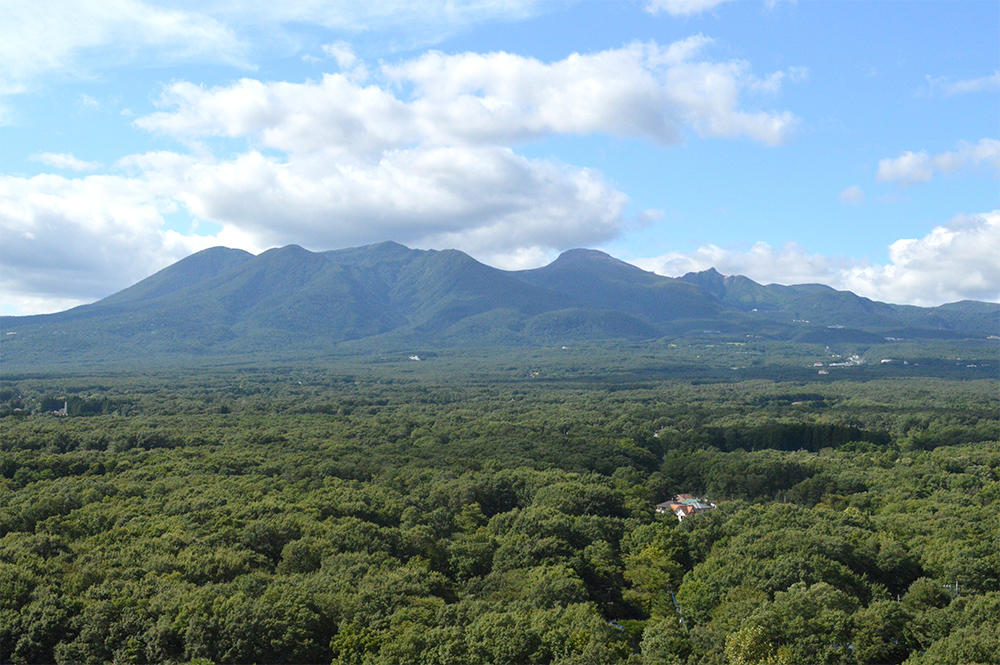 Recommended routes: 1) From Kuroiso, ride along the "Nasu Kaiso" up north with the beauty of Pine trees and Hydrangea. 2) From Nasushiohara Town through the "Nasu Highland Bridge" with view of Mt. Nasu. 3) From Saigo Village through the Prefecture Route 68 and Prefecture Route 305 with a view of the Mt. Nasu range.
那須高原ロイヤルロードの雪景色は最高