12 = Free Spa and Hot Spring

12 = Free Spa and Hot Spring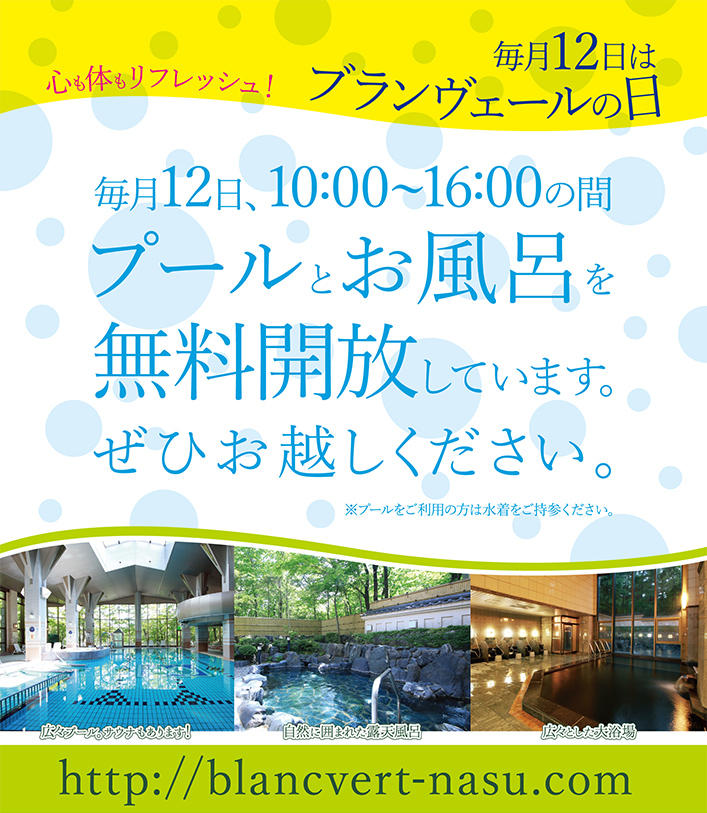 For every 12th day of every month, it is the "Blancvert Day". It order to give thanks to our supporters , especially the Nasu community, we are opening our "Cure Zone" and "Hot Spring Zone" for free on "Blancvert Day"! On "Blancvert Day", from 10am to 6pm, everybody can enjoy the "Cure Zone" and "Hot Spring Zone" for FREE! Please come and enjoy "Blancvert Day" with your friends and family!
There has lunch service on that day!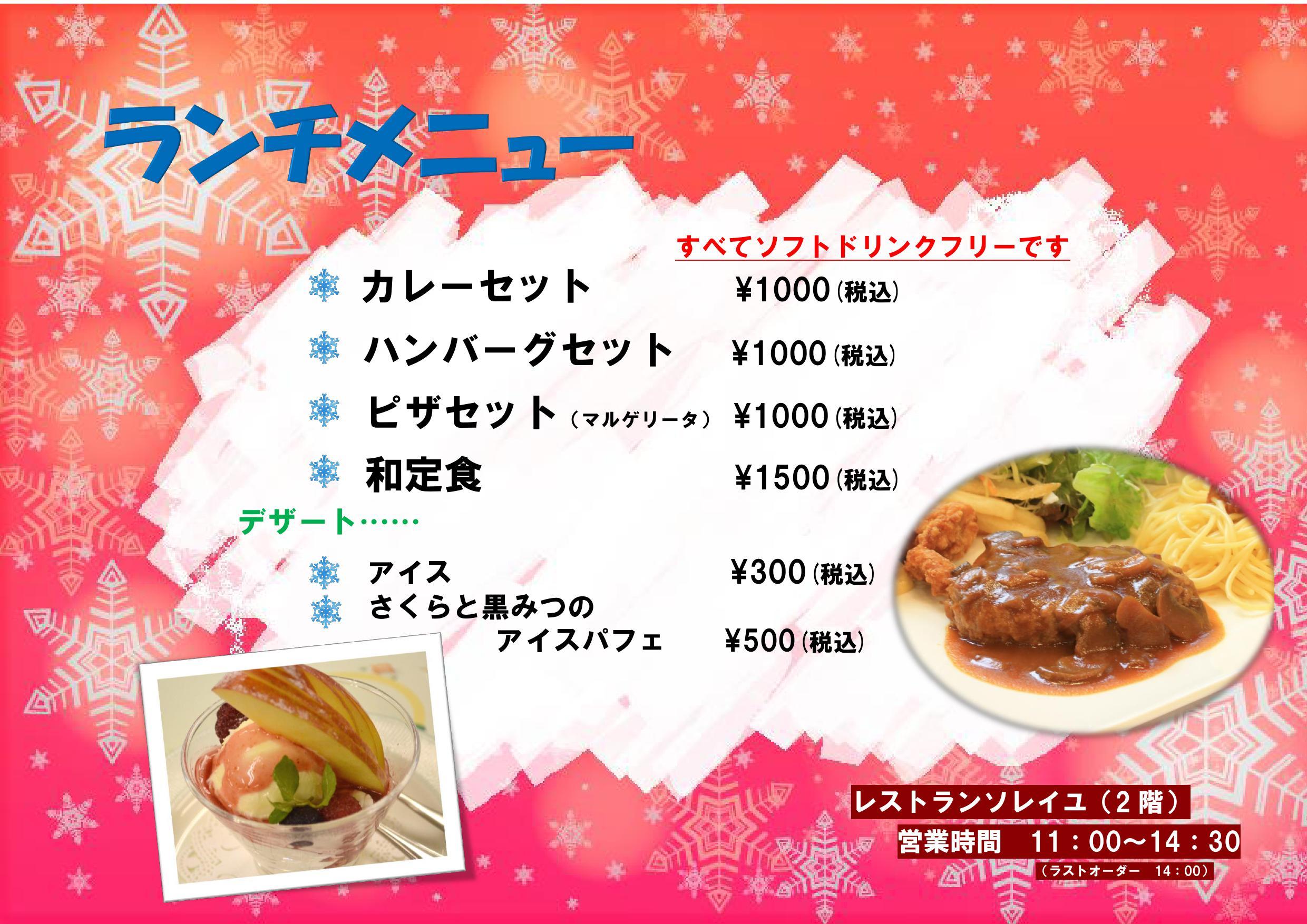 In Blancvert's day, Restaurant"soleil" on second floor will have a lunch service.
It's from 11 a.m. to 14:30p.m.(Last order will be 14:00). Japanese set meal which is popular will be 1500 Yen.
And Hamburg steak set meal, Curry set meal&Pizza set meal will be 1000 Yen all the same.
What's more,The Parfait with Sakura &Brown Sugar Syrup is debuted this month,which is suitable for everyone.
Soft drinks are free for everyone,thus,don't lose the chance to have a lunch time in restaurant.