Enjoy the pleasure trip in Nasu on "kyu-bi-"bus

Enjoy the pleasure trip in Nasu on "kyu-bi-"bus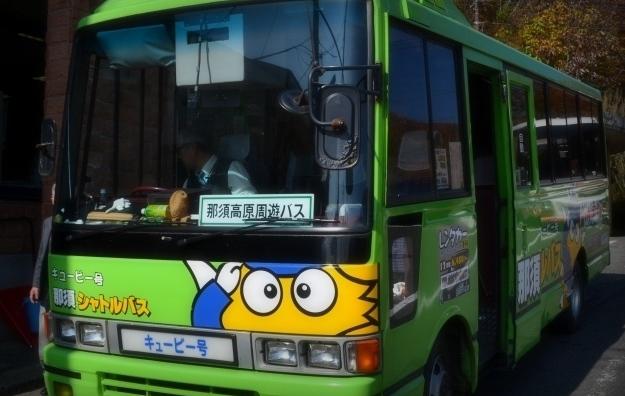 In Nasu plateau, there are many historical hotsprings and sightseeings.Nevertheless, a lot of delicious restaurants that you could't lose the chance.Nasu is a charming place all the year around. The shuttle bus "kyu-bi-"which makes a tour around Nasu-Cho in these charming sightseeings.This bus can be used as much as you can in one day and got on and off freely.The tourists who don't travel in Nasu by bus, are still effectively enjoying the sightseeings when they take this bus. ・ "kyu-bi-"starts in Yuainomori at 9 a.m.,and ends in the same station in 17:20.The price of the trip will be 1000 Yen for one adult and 500 Yen for one child when choose to use one-day-free bus.And when choose to use one time only will be 350 Yen not only for adult but also for child. Please take the chance to enjoy Nasu sightseeing in a nice speed and reasonable way on "kyu-bi-"bus. ・ ※The tourists who are take the "hato bus"to visit Nasu can also take the "kyu-bi-"bus to enjoy the beautiful buildings and lunch time until the return bus starts.
The route to the pleasure trip will have so many sightseeing that reserve to enjoy.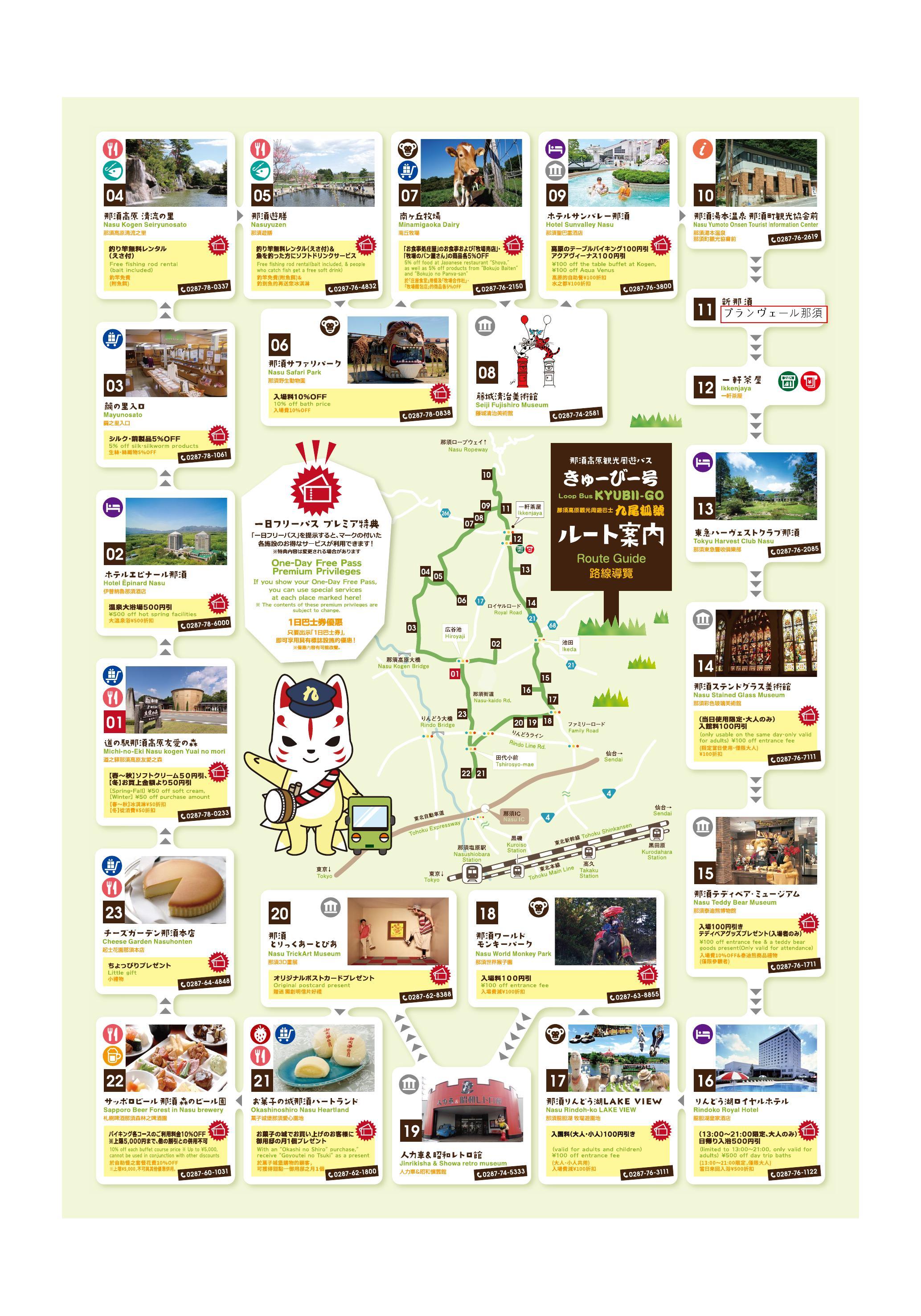 The "kyu-bi-"bus will be driven nearby the sightseeings area around and around,you can visit the sightseeing which you would like to that get off the bus to visit,and after that get on the next bus to visit next place.In that way,the one-day-free bus can be taken for many times.
If you see the "kyu-bi-"bus again, you will take points at the sightseeing which you are visiting.Please watch the route at right carefully ,and make a haapy travel plan to visit Nasu.
※The tourists who are lodged in Blancvert Hotel can be take the "kyu-bi-"bus at the nearist station「Shinnasu」.
バスの時間にはご注意ください!